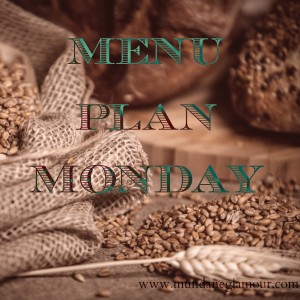 The theme of not making last week's recipes continues! My big challenge is that I go to the gym in the evenings. There's not really much time between getting home and whenever the class starts, and it's so late when I get home I'm too tired to cook.  I need to find the pre-prep sweet spot so I can continue eating healthy.
MONDAY: Ground Beef Gyros – This is not a blood type diet recipe, at least not for blood type A. But I have ground beef in the freezer I need to use up.
TUESDAY: Lime Fish Tacos – A good warrior genotype recipe if you find a compliant bread/wrap to use
WEDNESDAY: Curried Couscous with Broccoli and Feta – Another warrior genotype recipe. I need a strong protein to go with this.
THURSDAY: Farfalle with Spinach and Mushrooms – Pasta is my favoritest food in the whole world.
FRIDAY: Whichever of the above recipes I didn't get around to making on the planned day.
BONUS RECIPES: Cranberry Cinnamon Roll-Ups, Tasty Pineapple Lime Drink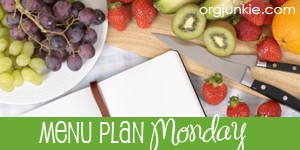 This post is linked up with Menu Plan Monday at OrgJunkie!