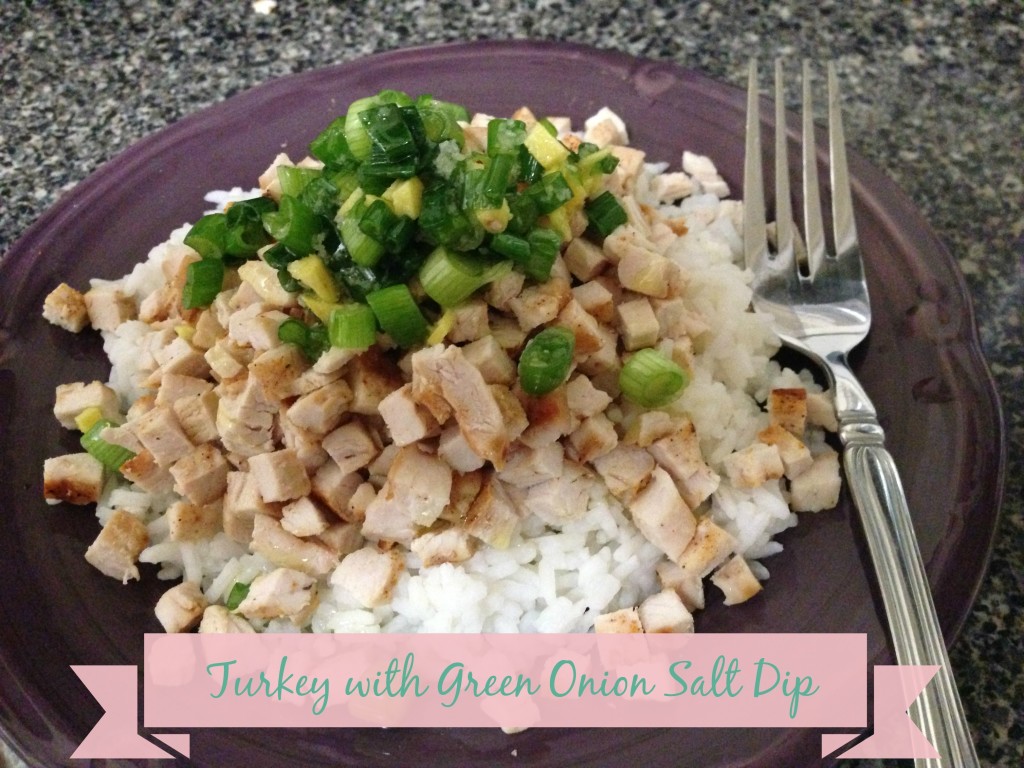 According to my menu plan for this week, Monday's meal was Turkey with Ginger and Green Onion Salt Dip. I adapted it from Cooking Light's Chicken with Ginger and Green Onion Salt Dip recipe so it works with my Warrior Genotype* SWAMI diet.
Fortunately, there aren't that many changes to make. What makes this recipe good for a warrior is:
Onions are a Superfood
Ginger is a beneficial (a Superfood according to my SWAMI)
Brown Rice is a Superfood
There are only six ingredients: cooked turkey, oil, salt, green onions, ginger, and rice. The most time-consuming part of this recipe is peeling the ginger and cooking the turkey.
I grilled the turkey on my mini George Foreman grill. Aren't these things the best?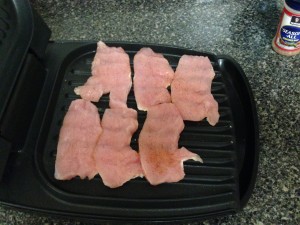 I had to grill in batches. Turkey is so lean there was literally no juice in the drip pan when I was done! Seriously, I was able to put the drip pan back in the drawer without needing to rinse it!
Once I was done browning the turkey, I had to run out to aqua aerobics, but I didn't want to put the turkey back in the refrigerator while it was still hot, so I covered it with another plate to keep the cat from having a second dinner.
After the gym, I chopped the green onions and ginger while the rice was cooking. (I used white rice instead of brown because I need to get it out of my pantry.)
Mix it all together and now it's time for eatin'!
Guys, you will not believe how AMAZING this tastes! It is the perfect combination of flavors. I won't eat it very often because of the sodium content, but for that one time a month I really crave salt (you ladies know what I mean) this beats a bag of chips any day!
Turkey with Ginger and Green Onion Salt Dip
Rating: 41
30 minutes
Total Time: 20 minutes
Ingredients
1/4 cup minced green onions
2 tablespoons grated peeled fresh ginger
2 1/2 tablespoons vegetable oil
1 1/2 teaspoons kosher salt
3 cups shredded cooked turkey breast
2 cups hot cooked brown rice
Instructions
Combine first 4 ingredients in a medium bowl, stirring with a whisk. Arrange turkey over rice; serve with dip.
* Links with an asterisk are affiliate links. No asterisk, not an affiliate!